Google adds a way to share GIFs straight from Google Images on Android and iOS
For most people, Google is the go-to search engine for almost everything. From all sorts of information, images, videos, and even the fun GIFs which are very amusing to mess around with.
Despite that, you may find that these fun GIFs are not that fun when it comes to sharing them. But starting on June 27th, Google has made it easier to share GIFs straight from Google Images on both Android and iOS platforms.
Sharing the fun GIFs is made easier by Google
There is no denying how crazy fun these GIFs are. With over thousands of GIFs you can find on Google, there is at least one GIF for every mood on all occasion. Being able to directly share them would make it more fun, don't you think?
Well, Google has finally added a new "share" tab on Google Images everytime you search for a GIF. Users can quickly send those GIFs to several apps like WhatsApp, Gmail, Google Hangouts and Android Messages.
Google is utilizing its ownership of the GIF sharing service Tenor, which the tech company purchased last year. And it is reported that because of this very acquisition, the new share feature was made possible.
Unfortunately though, not all GIFs can be shared on the mentioned apps. In order to get the new "share" button, partners from streaming services, movie studios, and the YouTube community will have to fill out Google's partnership form to upload GIFs on Tenor.
"Share" feature to start rolling on both Android and iOS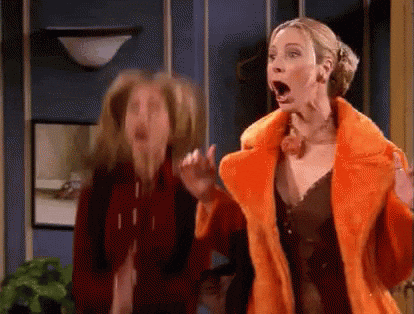 This new feature has immediately started rolling on Thursday. And for fans, it only gets even better. As this new feature will also be available to both Android, iOS devices, and even Chrome browser for Android.
The tech giant promised to bring the feature to all mobile browsers and more surfaces in the near future.
Many have already seen the feature live on their mobile devices. So, it would only be a matter of time until everyone is aware of this fun additional feature and start sharing GIF war.